Outsourcing your IT services can be a great way to save money and gain access to the expertise of a larger team of professionals.
At ParksideTech, we offer our clients the ability to retain the reliability of their in-house IT team while saving money by outsourcing those services. We have been providing IT solutions in Phoenix and surrounding areas for over 20 years, and we are proud to have grown from a small startup into a leading provider of IT solutions.
We are committed to providing our clients with quality service at an affordable price. Our team of experienced professionals can handle all aspects of your local IT support needs, including network setup, server management, data backup, network cabling, Office 365 and more.
Helping local Phoenix businesses save money on IT support costs
It's time to get back to basics.
You don't need an in-house IT team. You just need someone who can do the job for you—and for a lot less money.
We're here to help small businesses save on their IT support costs by providing experienced, reliable professionals at a fraction of the cost of an in-house IT team.
We understand that many businesses are laying off their in-house IT team to save money. But what if you could reduce costs and still keep your business running smoothly?
Our team at ParksideTech is able to provide experience, reliability, and money saving services for your local IT support needs in the Phoenix and surrounding areas.
We've got your back.
You're a small business owner, and you want to keep your costs down. You want to be able to focus on what you do best: running your business. You don't have time to worry about IT issues—but the truth is, they are a fact of life for every small business owner.
We get it. So we built ParksideTech to help you save money on IT services while still having a reliable team on hand who will keep your systems up and running smoothly so that you can focus on what matters most: growing your business.
ParksideTech will help evaluate your IT support needs first
Our team of IT professionals will come to your office to evaluate your current technology and make pro-active recommendations at no cost to you. We'll help you get the most out of your current systems and suggest new technologies that can help you grow.
In today's age of technology, a small business shouldn't have to budget for IT repairs and updates on an hourly basis – standard IT support can be unpredictable.
Managed IT support from our team comes at a fixed monthly cost and we encourage proactive IT management.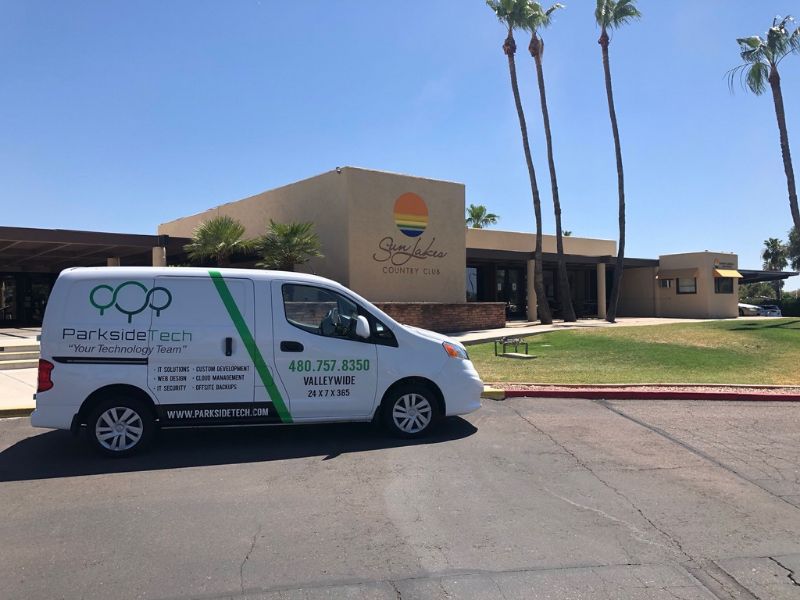 Hassle-free IT support
We know what it's like to get stuck with the same problems over and over again—to have your IT team telling you they're overwhelmed, or to have them provide excuses instead of solutions. We know that when you're a small business owner, every minute matters.
That's why we offer 24/7 support, so you can rest easy knowing that there are always people on the other end of the phone who will respond quickly to your call for help. Our team of experts will work with you to put together a proactive approach to implementing transformative IT strategies that align with your business goals, while eliminating costly downtime and maximizing growth potential. Your employees will be just as happy as you are when they don't have to deal with day-to-day IT issues anymore!
Reliable support when you need it most
When you partner with ParksideTech, not only do you get reliable support from our team of experts, but you also gain access to a complete team of IT specialists who can help fill in any gaps in your frontline support and take the stress out of day-to-day operations.
You're already too busy.
You don't have time to worry about IT issues.
And you certainly don't have time to fix them.
So why not partner with ParksideTech? We can do the heavy lifting for you. We know how to make your life easier, so you can focus on what matters most: making your business a success. Contact us today for a free IT evaluation.